TREE & LANDSCAPE SERVICES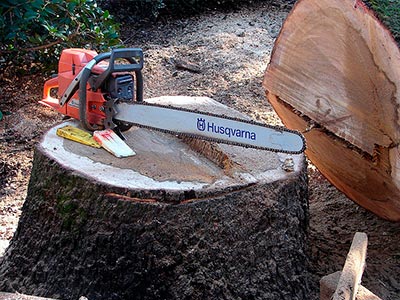 Props Tree & Landscape Inc. offers specialized and personalized landscape design and remodeling services geared to your unique needs and budget. We have been a well-known local company serving residential and commercial clients for many years. We provide all-inclusive gardening services, from shrub maintenance to lawn and tree care, using cutting-edge technologies and the most sophisticated installation techniques to create stunning landscapes on our clients' properties. If you need detailed, superior landscaping designs, planning, and installation services get in touch with us right now. Thanks to our professional arborist assistance, it is possible to have healthier trees and plants, gorgeous blooms, and healthy grass. We provide the most excellent plant healthcare solutions to guarantee that you receive stunning, healthy, and long-lasting landscapes. The team focuses on their tree relocation technique, which helps maintain your trees' health and appearance. We offer our residential and commercial clients the best services at the most cost-effective pricing.


Tree Care & Removal
We share your excitement for enhancing the quality of life, beginning with our trees, based on decades of devotion to the environment. Caring for trees is both a job and a way of life for our Registered and Certified Arborists. We also offer safe and efficient removal of all-size trees. Our commitment to you and the care we will offer for your trees reflects our passion for the outdoors. We recognize that your trees are an investment in the future. Therefore, we keep you updated every step of the process and prioritize your requirements and those of your trees. As part of our comprehensive tree care services, we provide emergency tree service, tree trimming, tree removal, stump grinding, tree cabling and bracing, and tree pest management. Our staff has the skills to collaborate with customers, comprehend their objectives, and provide the most suitable and cost-effective tree care and removal solutions. Read More About Tree Care & Removal »


Plant Health Care
Plant health is a crucial aspect of keeping your landscape in good condition, and you need skilled and experienced professionals like us for the job. We are knowledgeable, and proactive, and have all the resources necessary to provide our clients with the best plant healthcare services. Our plant health care packages offer the means to eradicate the majority of tree, shrub, and lawn pests. We can successfully cure pest infestations, several illnesses, and vitamin shortages. We utilize a technique involving the systemic injection of insecticides and fungicides into the trees. This strategy removes the need for spray equipment, which may cause pesticides to spread into unintended locations. To remedy nutritional shortages, we use the same technique of directly delivering iron into the tree's trunk, or we may develop an injection-based deep root fertilization procedure. We tailor our services, so your plants and trees stay healthy and thrive through the seasons. Read More About Plant Health Care »


Tree Relocation & Installation
Moving a tree might be done for various reasons, including improving your premises' privacy, adhering to property constraints, or preserving certain trees on your property. We love trees. Thus, any reason for tree relocation is acceptable. Trees are the largest plants, considering how far their branches stretch into the air and how extensive their root structure is in the soil. Moving even the smallest tree while ensuring it is not affected can be challenging. Whether you need a tree moved onto, away from, or around your property, you can depend on our business. With a certified arborist in control, the crew at our company knows how to relocate a tree safely. For example, your little urban lot has a massive tree with an excessive number of trees. With the canopy tied off, we can move this tree to a site with plenty of space. We work systematically and safely so that you get top-notch solutions within your budget. Read More About Tree Relocation & Installation »


Brush Clearing
Do you need landscape preparation for a development project or a sustainability effort? You gain a lot from your money when you engage in brush cleaning services. Some say hiring a business to clean the property is unnecessary and that manual clearance of vegetation and tree stumps is possible. Exceptions exist to every rule. Here are a few explanations why you should contact a professional land clearing company like ours. When vegetation is eliminated from a place, clearing land, and getting site access becomes more manageable. Utilizing forest mulchers and cutters to remove vegetation, trees, and stones in preparation for your building project is preferred to the clearing by hand, which is a laborious and time-consuming task. Using brush removal equipment makes the labor-intensive task of cleaning a site manually more accessible. To prepare an area for development, you must engage an experienced brush removal specialist. This ensures you get excellent bang for the buck and total peace of mind. Read More About Brush Clearing »


ARBORIST CONSULTATIONS
Hiring a professional arborist consultant is essential if you need improved tree management services. Professional arborists have an extensive understanding of correct pruning techniques, disease, and pest diagnosis and prevention, risk assessment, tree protection measures during construction, and resource management planning. Customers that love their trees and enjoy dealing with a team of genuine arborists, as opposed to novice operators, can help your business distinguish itself from the competition. We understand the difference between regular tree care and expert management and provide our clients with the latter. We also collaborate with property managers. Identifying trees that offer a more significant danger on the controlled property and providing suggestions for mitigation may lower the risk to your business and its customers. Your company and your client's premises will benefit from these services. Our team will work closely with you to ensure they understand your requirements well before providing solutions. Read More About Arborist Consultations »

We have the skills, resources, and knowledge to provide high-quality services at the most cost-effective price points. We work systematically, ensuring our clients have a complete idea of our services and work processes. We offer comprehensive landscaping solutions, but our customized approach to plant healthcare helps keep your plants, shrubs, and trees in excellent condition. We have worked on projects of all shapes and sizes and know what it takes to provide quality services to our clients. Our experts are skilled enough to offer commercial and residential clients custom solutions. If you are looking for reliable, high-quality landscaping and related services, please call Props Tree & Landscape Inc. At 916-997-5513. You can also write to us through this online form, and we will contact you soon to discuss your requirements. We assure you of top-notch services within your budget.