Pest Management
At Props Tree & Landscape, Inc., we provide the solution to eliminate most pests from trees, shrubs, and lawns. We are able to effectively treat insect, many diseases, and nutrient deficiencies.
We use a method of systemically injecting the trees with insecticides and fungicides. Using this method eliminates the use of spray machines, which can drift the pesticides to unwanted surrounding areas. The chemicals used, is retained in the tissues of the trees working for a period of up to 12 months.
On thin bark trees, we use a systemic chemical that is injected into the soil. It is then taken up through the tree via the root system.
Both of these methods are extremely effective in controlling a wide range of disease and insects.
To treat for nutrient deficiencies, we utilize the same method of directly injecting iron into the trunk of the tree, or we can implement deep root fertilization process, by injecting a specially blended organic fertilizer and Mycorrhiza fungi under pressure directly into the soil.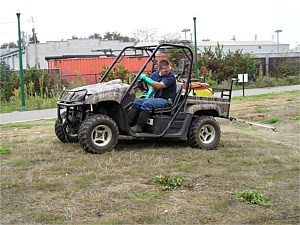 We Provide Services to the Following Cities, Towns and surrounding areas in CA:
Roseville
Rocklin
Lincoln
Granite Bay
Sacramento
Citrus Heights
Carmichael
Folsom
Rancho Cordova
Fair Oaks
Orangevale
Antelope
Penryn
Newcastle